Skip to content
Skip to navigation menu
minimax cu 300c

26X Three Phase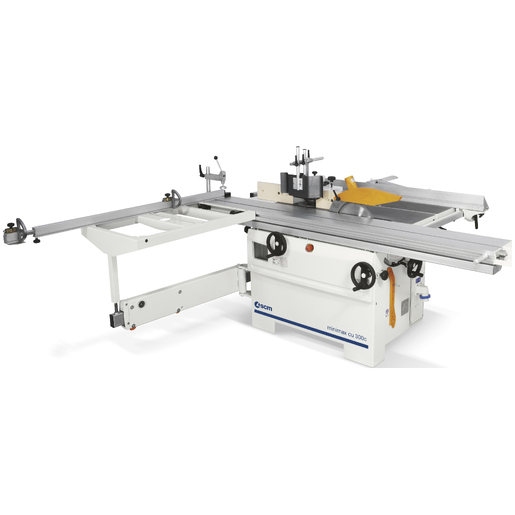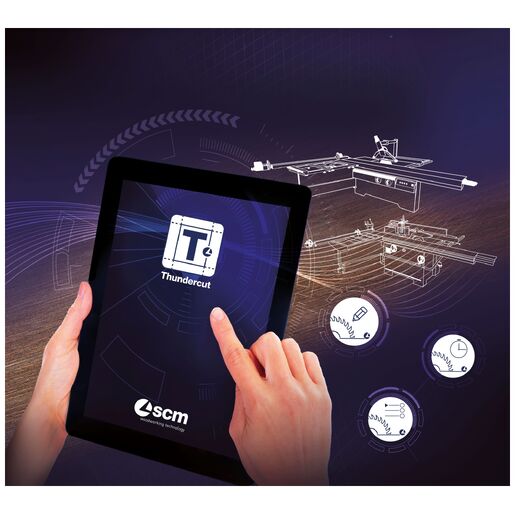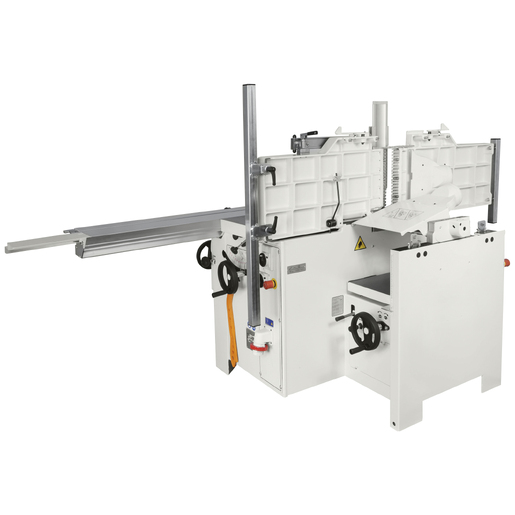 Woodworking excellence with the minimax CU300 Classic. This professional combination machine offers accuracy, reliability, and user-friendly operation. As a genuine European combination machine, it boasts a range of impressive features, including a sliding table saw with a scorer, a spindle moulder with three speeds, a 300mm wide surfacer with an oversized working fence, and a 300mm thicknesser. With three independent motors, one for each operating group, this machine provides optimal power and performance.
Performance without limits: Incredible cutting of both very thick solid wood and panels, even those veneered, thanks to the new saw unit with a blade that has a maximum diameter of 315 mm that grants a 100 mm cutting height with the scoring blade installed.

Professional and very sturdy: The unit has a cast iron structure. It is closed off by a cast iron "cup" to protect mechanical components inside the machine from sawdust, shavings and dirt. Precise and safe machining with the spindle moulder fence with micrometric adjustment complete with vertical and horizontal pressers.

Optimal planing: The planer unit in the standard version has a 72 mm diameter cutter block with 3 knives. For an impeccable result, the pressure of the thicknesser feed rollers can be adjusted according to the type of wood machined. The thicknesser infeed roller has helical toothing to guarantee strong, constant work piece feed. In contrast, the sandblasted steel outfeed roller maintains the perfect post-machining finish.

Exceptional accessibility: Thicknessing is more comfortable: during the changeover from surfacing to thicknessing the surfacing tables open towards the inside of the machine, with a 90° angle, and simultaneously. Work pieces with a maximum height of 230 mm can be machined to the thicknesser. The new design of the dust conveyor, protecting the cutter block, is specifically intended to further increase system safety and efficiency.
TECHNICAL DATA

Cutterhead working width
mm / inches
300 / 12
Jointer bed length
mm / inches
1300 / 51
Max. sawblade diameter with scoring blade installed
mm / inches
315 / 12
Max. sawblade projection from table at 90°/45°
mm / inches
100 / 78 3.94 / 3.07
Cutting width on parallel fence (Rip capacity)
mm / inches
800 / 31.5
Max. useful spindle length
mm / inches
100 / 4
Max. tool diameter when profiling
mm / inches
210 / 8.27
Spindle moulder speed
rpm
4000 / 7000 / 9000
(3x) Single-phase motors
Hp
3.4
Max. squaring stroke of sliding table saw
mm / ft
1600 / 5.5
You might also be interested in...
Are you looking for different performance? Explore our range: