Skip to content
Skip to navigation menu
balestrini pico fj

CNC Tenoning-mortising two-faced machine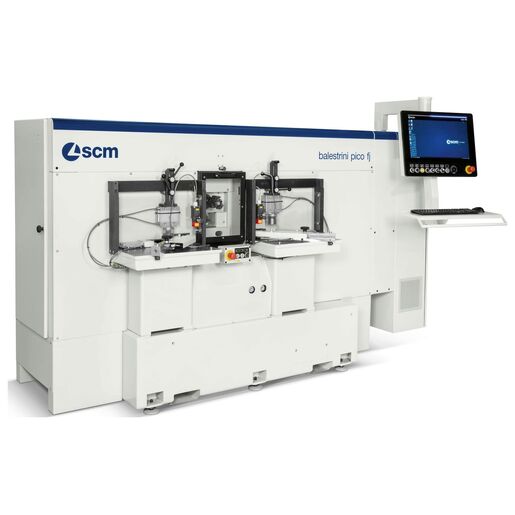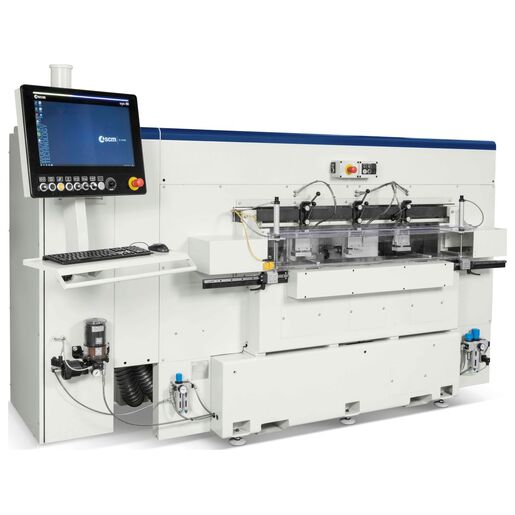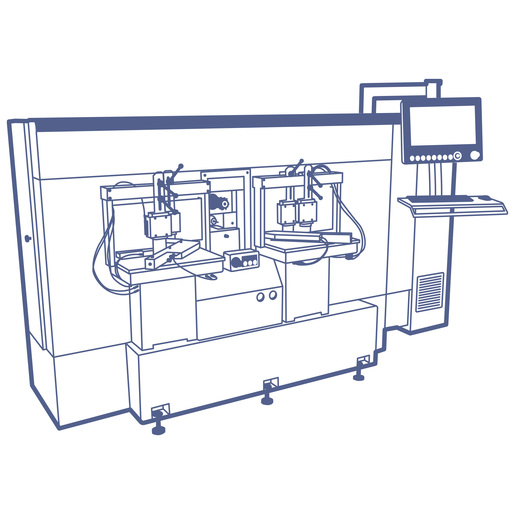 $95,228.00
46% extra discount
5% online discount
(Price does not include taxes, shipping and installation)
balestrini pico fj is a cnc tenoning-mortising two-faced machine, dedicated to the execution of "Miter Door", "Face Frame" and "French Joint" joints for the production of kitchen and bathroom cabinet doors, door shutters and drawer fronts.
The 21,5" touch screen eye-M console, positioned on mobile support, allows to use the simple and intuitive Maestro active joint HMI.
The 4,5 kW tenoning unit and the 2 kW mortising unit make it possible to produce tenons and mortises with a reduced number of passes.
The tenoning and mortising depth is adjusted in the parking area, which is also used for tool maintenance.
Two machines in one. Top and longitudinal machining operations are carried out on different work stations but on the same machine, thus expanding the applications and reducing overall dimensions.
The control panel placed on a mobile support follows the operator to the work station.

The full enclosure of the machine ensures protection without reducing its ease-of-use, and keeps the outside environment clean.
The side suction outlets allow to convey shavings and dust towards the extraction system.
New Human-Machine Interface with an extremely simple and effective design, which allows to select numerous macros for tenons, holes and mortises programming.
The exclusive CAD/CAM system Smart pro lite makes it a machining centre for all purposes
Front tables performance

miter doors

Max. work-piece cross-section (width x thickness)

With 0° cut

With 45° cut

mm

mm

150 x 30

102 x 30

Min. work-piece cross-section (width x thickness)

With 0° or 45° cut

mm

38 x 15

Work-piece length

Min.

Max.

mm

mm

120

2500

Tenon dimensions

Max. length

Max. thickness

Max. depth

mm

mm

mm

150

30

25,4 (1'')

Hole or mortise dimensions

Max. hole diameter

Max. mortise length

Mortise thickness

Max. hole or mortise depth

mm

mm

mm

mm

16 (up to 28 mm by interpolation)

140

5 ÷ 16 (up to 28 mm by interpolation)

40