Skip to content
Skip to navigation menu
startech cn plus

NC universal drilling and grooving center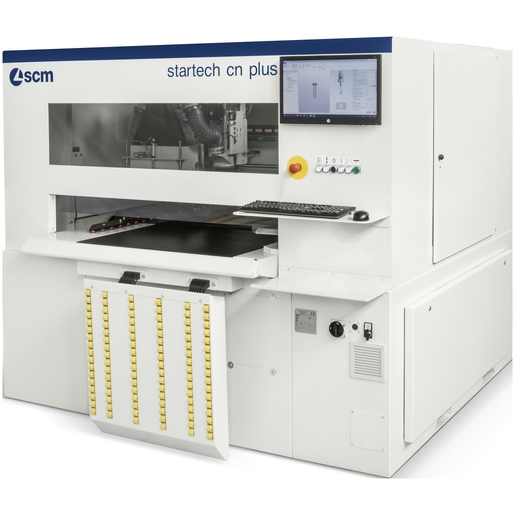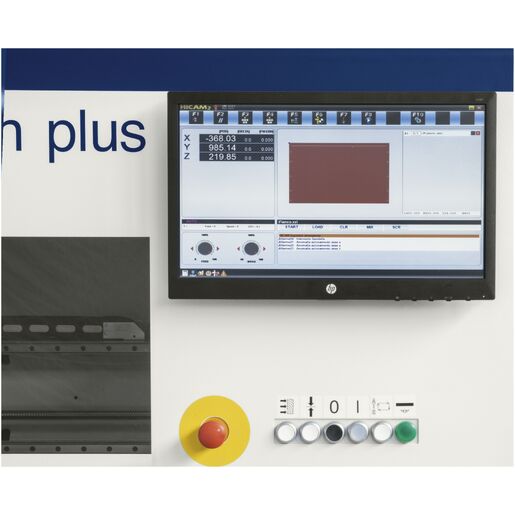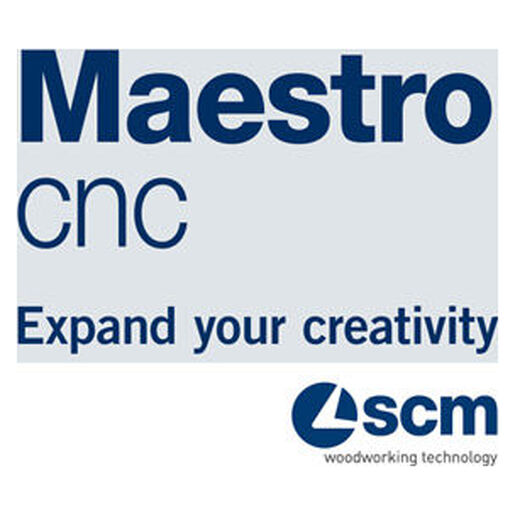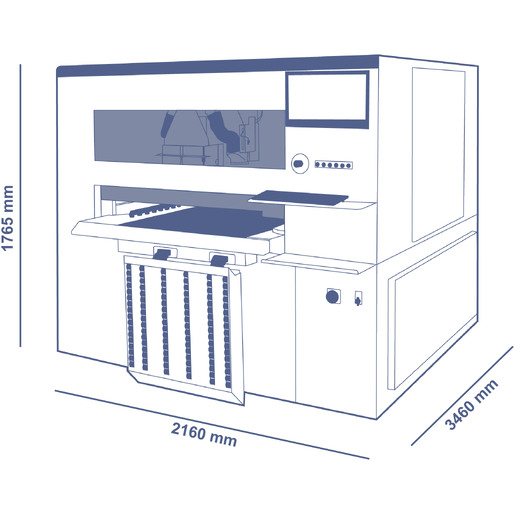 $70,310.53
(Price does not include taxes, shipping and installation)
startech cn plus has been designed for the small-medium woodworking workshops but also for larger companies that produce customized products, with in house prototype development departments. It is capable to carry out vertical drilling on the panel surface, horizontal drilling on all 4 sides, grooving with integrated disc cutter along "X" axis, standard vertical routing
It stands out for the great electro-spindle power of the drilling head and for the high execution speed with the best quality/price ratio in the entry-level category.
The machine PC includes the SCM Maestro software, which guarantees a superior communication level between the machine and the projects. The panel side-alignment device is automatic (unique in its market segment), guaranteeing a complete machine automation.
Added to Your Shopping Cart
Item currently not available
Contact us
Installation service for STARTECHCNP
For this model the SCM installation is required.

Operating unit positioned above the panel allows a very precise and cleaned working. Furthermore any panel thickness imperfection is hidden inside the furniture (part not in sight).

Brushless motors and and optical barriers for a high productivity

Drilling unit with patented Ro-AX technology: the most reliable on the market with drastic reduction in maintenance times (1000 hours non-stop!)

Machine equipped with the SCM "maestro cnc" software wich allows to create projects and geometrical drawings to be automatically converted in drilling-routing programs for the machine.
Base made of welded steel plates to create a large support surface, on which the work
  tables are fixed. Electrical cabinet integrated in the base.
Anti-scratch backelite work table does not require any adjustment as the grooved
  structure allows the heads insertion in any operating condition and guarantees
  maximum workpiece stability
Drilling head consisting of a drilling head with 8 vertical spindles, 6 horizontal
  spindles, integrated blade and a 5.5 kW electric spindle with vertical axis capable to
   carry out generic milling in any direction. 
Mobile clamp with floating opening which guarantees optimal piece stability and
  high working quality.
"TP" detecting system for calibrating of opposite panel side reference 
  Device capable to read the panel dimension along X direction and automatically
  compensate errors on eventual panel size. This device grants a perfect joint between
  the panels even if the same are out of tolerance.
Panel width measurement device. Automatic measurement device for Y panel
  dimension. This system c hecks that the entered panel dimension is the same of the
  programmed one by the machine, stopping the machine in case of error.
  It is also used to check possible collisions due to a wrong machine programming.
Device to increase the drilling pressure along Z axis which increases the axial  
  thrust force of the spindles and is particularly useful in the machining of hard
  materials or large diameter holes.
Centralised lubrication which allows the operator the simple manual daily
   maintenance in very reduced time  
Automatic lubrication: the correct grease level on the machine moving parts is always
  maintained by means of an electronic control Lubrificazione automatica. 
Pc-Office with Windows 10 operating system, 19" LCD colour display, Qwerty
  keyboard and Hicam interface machine software  
TELESOLVE:  teleservice via internet Teleservice system to connect the machine pc
  with the service centre via Internet
TECHNICAL DATA
AXES
Max. panel length
mm
3.050 (120")
Min. panel length
mm
200 (7.87")
Max. panel width
mm
900 (35.37")
Min. panel width
mm
80 (3.12")
Max. panel thickness
mm
60 (2.31")
Min. panel thickness
mm
10 (0.37")
Max. speed in X axis
m/min
40 (131'/min)
Min. speed in X axis
m/min
40 (131'/min)
DRILLING HEAD
Vertical spindles on F14L drilling head
no.

8 (5X-3Y)

Horizontal spindles on F14L drilling head
no.
6 (2+2X-1+1Y)
Spindle rotation motor power
kW (Hp)
2.2 (3)
Spindle rotation speed
rpm
4,200
Rotating spindle motor power (direction)
X
Max. disc cutter diameter
mm
125 (4.87")
Disc cutter rotating speed
rpm
5,500
ELECTROSPINDLE
Motor power
kW (Hp)
5.5
Min/max. speed
rpm
1,000/18,000
Tool changer
manual
Max. tool diameter
mm
20 (0.75")
MINIMUM INSTALLATION REQUIREMENTS
Compressed air consumption
NI/min
50
Extraction air consumption
m3/h

1272+362+814 + 362

(738 + 210 + 472 + 210 CFM)
Exhaust outlets diameter
mm

150+120+80 + 80

(5.87" + 4.69" + 3.12" +3.12")
Exhaust air speed
m/sec
20 (66'/sec)
Installed motor power
KVA
20.7
Voltage/Frequency
230V/60HZ