Skip to content
Skip to navigation menu
class si x

Circular saw with ±46° double tilting blade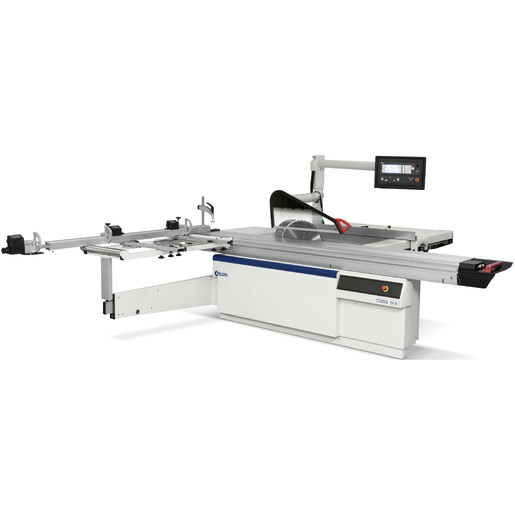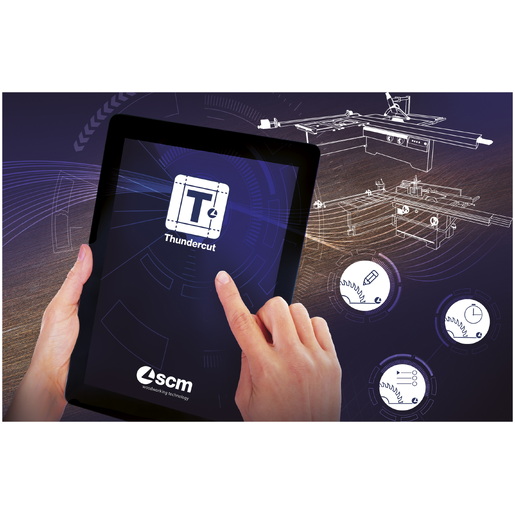 $60,836.84
5% online discount
(Price does not include taxes, shipping and installation)
The class si x circular saw represents a great example of superior technology combined with an ease of use.
The "Ready" control gives to the user the practical advantage for automatic control of the main positions.
The programming of the work becomes simple and effective with the electronic control with a 4" LCD dispaly. The working mode can be manual, semi-automatic and automatic with a memory capacity of up to 99 programs. The tool data setting has automatic height adjustment. This control panel includes a calculator and hour counter.
Added to Your Shopping Cart
Available 2
Item ready for delivery
Contact us
CLASS SI INSTALLATION
For this model the SCM installation is required.

Optimal support also to larger pieces, with
the sliding table 400 mm (15.75") wide. The slideways, with special arch-ground steel profile (SCM solution), are secured with a procedure of aluminum riveting so that to ensure an exceptional precision and smoothness.

Easy: maximum reliability due to the function pushbuttons and easy-to-use with the electronic control of up to 5 axes with the 7" LCD display, 16:9 format. These features translate into immediate improvements in productivity and guarantees the capability of the full potential of the machine.

Speed and precision ensured by the motorised programmable rip fence mounted on a recirculating ball screw mechanism with sliding on linear guides. The fence can be overturned when extra-support for very large panels is needed.

Double blade tilting: maximum height without compromise. The exclusive Scm solution capable of use a 550mm saw blade for both 90 ° and ± 46 ° inclined cuts, providing the best performance on veneered panels and solid wood components.

SCM Thundercut App for mobile devices: optimizer/sequencer even for not skilled workers
The large display of the "Easy" control suggests to the operator information for the correct use of any cutting configuration. In particular, it displays in real time the correct position of the stop on the basis of the known measurements of the work-piece (SCM solution)
The ± 46° tilting saw unit has a self-tensioning system of the transmission belt (SCM solution) for long-lasting performance The saw blade lifting of the saw unit is carried out by a sturdy cast-iron structure with sliding on ground round slideways which guarantee the best accuracy. The unit tilting is carried out on cast-iron rotation sectors in a crescent shape to ensure reliability over time
The saw blade uses 100% of the motor power, thanks to the scoring blade with an independent motor
The saw unit comes with the "Pro-Lock" System for the main blade rapid locking with fast and tool-less riving knife adjustment
Vertical and lateral adjustments of the scoring unit are carried out electronically by the "Easy" control, for the maximum practicality and accuracy
The machine is provided with a 160 mm (4.75") diameter, manually expandable scoring blade with variable thickness from 2,8 to 3,6 mm (0.11 - 0.14")  for the maximum versatility
The "arc" profile of the class arch-ground steel slideways (SCM solution) ensures: no play and loads four times higher than others; +/- 0,05 mm tolerance on the entire carriage length for straight and high quality cutting; sliding effectiveness over time, thanks to the particular guides positioning which ensures protection from dust
The carriage sliding system is guaranteed for 10 years: a proof of reliability and technology without comparisons
The possibility to start or stop the blades motors from the pushbuttons located at the ends of the carriage considerably helps when machining large dimensioned panels
The "Compex" squaring frame has an automatic self-adjustment of stops position in respect of the blade and fence tilting angle. Furthermore, thanks to the dedicated frame structure, it is possible to carry out tilted cuts keeping the squaring fence comfortably within the operator's reach, both in acute cuts and in obtuse ones, without renouncing to a valid support of the piece
The telescopic squaring fence with inclined metric scale can be used to square panels measuring 3200 x 3200 mm (10.5' x 10.5') and for miter cuts at up to 45° on both sides of the frame
The telescopic squaring fence has three reversible stops with electronic readouts so that they're position can be easily read even from distance, for an absolute precision and a constant control
Top power! The machine has a 11kW (15hp) 60Hz motor with automatic star-delta starter
The overhead saw blades protection automatically positions itself as a function of the blade using the exclusive "AP system" (SCM solution). This makes the transition from cuts with different angles even faster and safe, without the operator having to change the settings of the machine
 
| | | |
| --- | --- | --- |
| - blades tilting | | -46° ÷ +46° |
| - max. saw blade diameter | [mm] | 550 (21.62") |
| - max. saw blade projection from table at 90°/+45°/-45° | [mm] | 200/130/105 (7.81 / 5.06/ 4.12") |
| - scoring blade diameter | [mm] | 160 (6.25") |
| - squaring stroke | [mm] | 3200 (10.5') |
| - cutting width on parallel fence | [mm] | 1500 (59") |
| Other technical features: | | |
| - three-phase motor | | 11kW (15hp) 60Hz |
| - exhaust outlets diameter | [mm] | 120 (4.75") |