Skip to content
Skip to navigation menu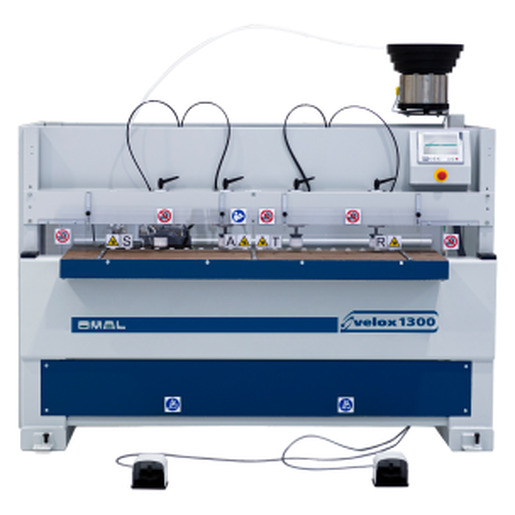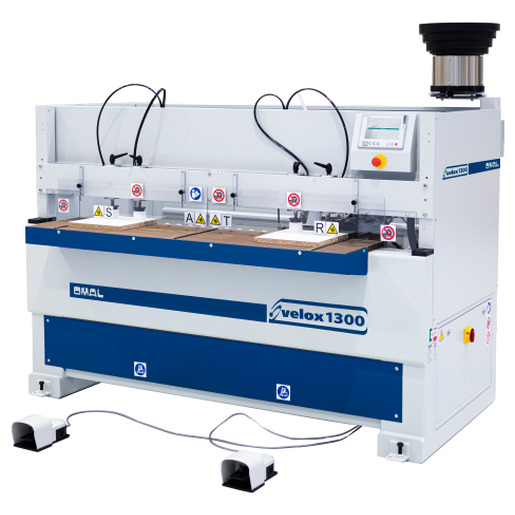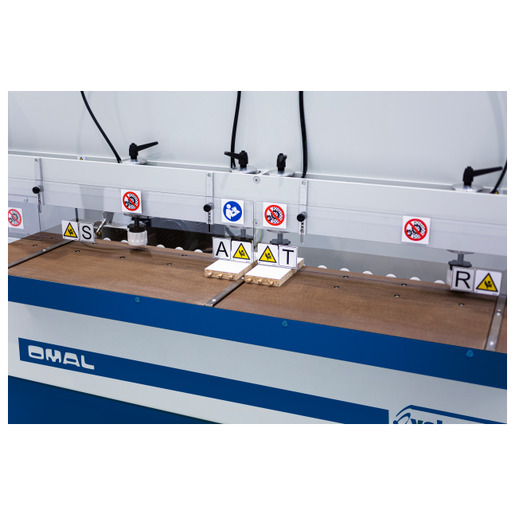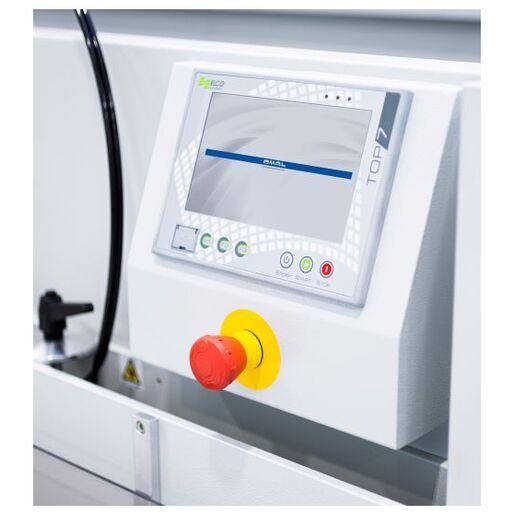 $45,778.94
(Price does not include taxes, shipping and installation)
The Velox 1300 is a point-to-point CNC machine to drill, glue and insert dowels with up to a 1300mm (51") working field. Equipped with 4 zones for pendulum processing. It has a cycle time of approximately ONE second for each bore, glue, and dowel insertion when holes are on 32 mm intervals.  The OMAL "SURE SHOT" revolver system guarantees a dowel is inserted every time!
Added to Your Shopping Cart
Item currently not available
Contact us
VELOX 1300 INSTALLATION
For this model the SCM installation is required.

The OMAL Parametric Laser: The laser system is able to automatically measure the part, populate the part's width and calculate all dowel locations for the part. The OMAL Parametric program comes pre-programmed on the HBD, meeting AWI standards for dowel spacing. The Auto-start and Auto-area selection sensors allow the HBD to run parts in any sequence without calling up the program and the machine senses the panel, therefore there is no need to push the start button.

Four Zones: Four vertical clamps to hold panel horizontally are standard on the machine, one for each zone. Pendulum process up to two 24" parts at once. Average cycle time 12 seconds per side. The selection of the loading zone (left, left center, right center, or right) is executed by CNC and automatic.

Centralized lubrication unit: Located on the machine carriage, the centralized oiling unit disperses with one pull of the hand to the axes bearings, drilling spindle, and to all THK guides.

The OMAL Sure Shot System: The dowel insertion revolver holds a dowel while a second dowel is inserted. Using a fiber optic sensor, the machine verifies the next dowel is present to prevent miss feeds. With the glue gun piggyback system, the glue is inserted just milliseconds before the dowel is inserted, checking that the glue needle moves back via an inductive sensor on the back of the glue gun body. The OMAL "SURE SHOT" system guarantees glue and a dowel is inserted every time!
Worktable

Dimensions (Length x Depth)

mm

1300 x 390

Number of Zones

4

Dimensions of each Zone

mm

635 (1300)

Work-piece length

Minimum

mm

20

Maximum

mm

1300

Work-piece width

Min.

mm

50

Max.

mm

∞

Work-piece thickness

Min.

mm

10

Max.

mm

40

Dowel dimensions

Max.

mm

8x38

Min.

mm

8x30

Productivity

Average

Parts/min

4.5

Minimum installation requirement

Installed power

10 KVA - 15 A

Suction air consumption, n. 1 Ø 60 mm

cfm

500

Voltage – Phase – Frequency

220V – 3 ~ – 60 Hz

Machine Weight and DIms

Width x Depth x Height

mm

2187 x 1407 x 1840

Weight

kg

~900
You might also be interested in...