Skip to content
Skip to navigation menu
minimax cu 410e

Universal combined machine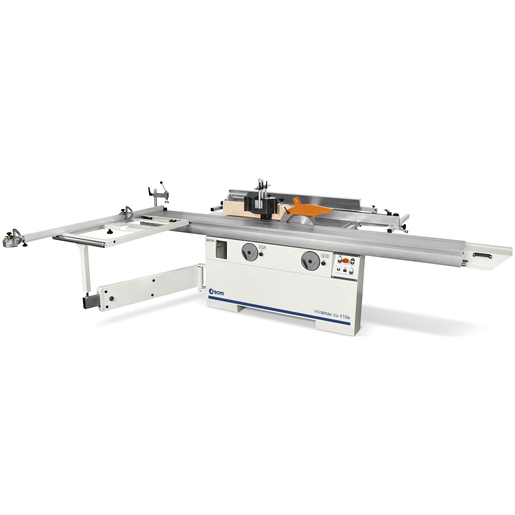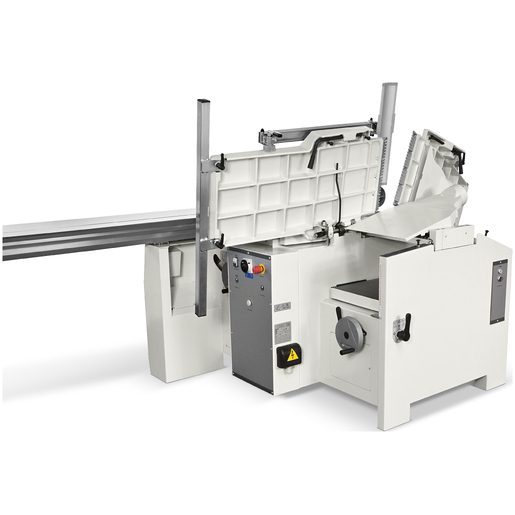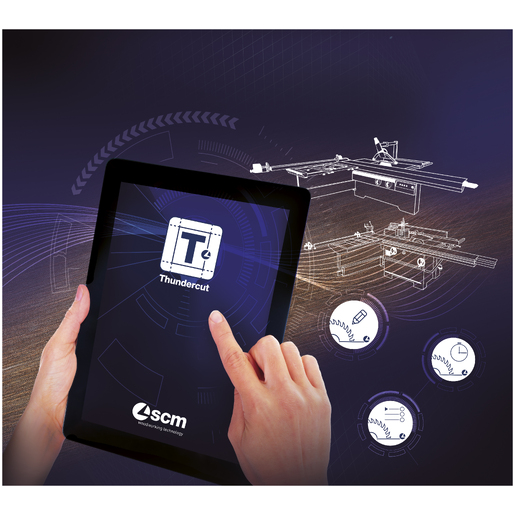 $29,984.21
10% back to work
5% online discount
(Price does not include taxes, shipping and installation)
The first distinctive feature of the cu 410e universal combination machine is the ease of use guaranteed by the system of surfacing worktable opening toward the inside of the machine. This combination machine is also equipped with anodized-extruded guides with support and rapid locking and an effective feeding system for the planer. These features make this machine easy-to-use for any type of machining. Another amazing feature of this machine is its maximum flexibility when using the cutters, with the spindle moulder unit equipped with various speeds. The machine is equipped with a spindle moulder hood with micrometric adjustment, very useful for moulding work.

Incredible cutting thanks to the saw unit with a blade (not included) that has a maximum diameter of 315 mm with the scoring blade installed

Optimal support also to larger pieces, with the sliding table 360 mm wide. The guides are secured with a procedure of aluminum riveting, so that to ensure an exceptional precision and smoothness

The planer infeed roller has a helicoidal profile to guarantee firm and constant work piece feed, while the outfeed roller, in sandblasted steel, maintains the perfect post-processing finishing

SCM Thundercut App for mobile devices: optimizer/sequencer even for not skilled workers

Maximum stability and rigidity in all working conditions, thanks to a large spindle moulder column made entirely of cast iron
The saw unit closed loop structure is made of a heavy cast iron and is supported firmly under the table by two lateral supports in a crescent shape: these solutions give strength and rigidity, guaranteeing perfect cutting results
The scoring blade is adjustable from the outside without tools and allows fast and accurate positioning with no play
The sliding table ensures a top quality precision with a smooth and silent action, a self-cleaning dustproof system, and a long lasting accuracy with no adjustments required
The sliding table is provided with an additional table for the support of panels with large dimensions
Panel loading is easy on the large squaring frame with an idle roller at the end. The telescopic squaring fence has two reversible stops so to have precise references on both sides of it
The angular cutting device with flip-over stops allows to rapidly perform mitre cuts without moving the squaring fence and it is very useful for small work pieces
The "Tersa" cutter block, without fixing screws, makes the 4 knives substitution extremely fast. Moreover, the automatic knives clamping by means of the centrifugal force ensures safe and precise machining
For an impeccable finishing, the pressure of the thicknesser feed rollers can be adjusted according to the type of wood machined
For the saw and the surfacing planer the machine has professional fences designed to be easy to remove and to allow a rapid changeover from one type of operation to another 
The 4 standard speeds of the shaper are ideal for any type of machining, from shaping to routing
The shaper has a tiltable spindle moulder 90° ÷ 45° for the maximum versatility and has an handwheel on the front of the machine, with numerical readout, for easy unit positioning
The shaper spindle is surrounded by a cast iron "cup" to protect the internal mechanical components from shavings and sawdust
The spindle moulder fence has reference pins for easy re-positioning and numeric readouts for micrometric adjustments
The flip over support for the feeder (not included) is very fast, practical and comfortable when this one is not in use and has to be moved out from the working area
With the cast iron mortiser complete with self-centering (Wescott type) chuck drilling holes and mortises are easily carried out
MACHINE CONFIGURATION
(Options and accessories included with this machine)
Version with maximum squaring stroke 2600 mm
Belt driven scoring unit complete with blade
"DADO SET" capability
Angular cutting device with flip-over stops
Additional table on the sliding table
Round sliding bars on parallel fence and on surface fence
Cast iron mortiser
0-16 mm self-centering (Wescott type) chuck
"Tersa" cutterblock Ø 85 mm with 4 knives with rapid locking system
Spindle moulder fence with 3 controlled adjustments max. tool Ø 240 mm
Tiltable spindle moulder 90° ÷ 45°
Electric pre-setting (CE and USA-Canada versions) and flip over support for feeder
Reverse spindle rotation (non CE)
Wheels for machine movement
Numerical readouts for the units positioning
3 single-phase motors 3,6kW (4,8hp) 60Hz
Interchangeable spindle
Spindle moulder shaft of 1 1/4""
Locking by countersunk socket screw
TECHNICAL FEATURES
Planer:
Useful working width
mm(in)
300 (11.81")
Cutter block diameter
mm(in)
72 (2.81")
Maximum stock removal
mm(in)
4 (0.19")
Surfacing tables total length
mm(in)
1510 (59.44")
Thicknessing table dimensions
mm(in)
585 x 300 (23" x 11.81)"
Feed speed on thicknesser
7 (0.25")
Minimum ÷ maximum working height on thicknesser
mm(in)
3 ÷ 230 (0.12"÷9")
Circular saw:
Cast iron saw-spindle moulder worktable dimensions
mm(in)
1115 x 335 (43.87"x13.19")
Blades tilting
90° ÷ 45°
Maximum saw blade diam. with scoring blade installed
mm(in)
315 (12.37")
Maximum saw blade projection from table at 90°/45°
mm(in)
100/78 (3.94"/3.06")
Maximum squaring stroke
mm(in)
1600 (62.94")
Cutting width on parallel fence
mm(in)
820 (32.31")
Spindle moulder:
Spindle diameter
mm(in)
1 1/4"
Max. useful spindle length
mm(in)
100 (3.94")
Spindle moulder speed
rpm
4200/8400/12.000
Max. tool diameter when profiling
mm(in)
210 (8.25")
Max. diam. of tool lowered under the table at 90°
mm(in)
180 (7.06")
Other technical features:
Single-phase motors
3,6kW (4,8hp) 60Hz
Exhaust outlets diameter
mm(in)
120 (4.75")
MINIMUM INSTALLATION REQUIREMENTS
Section of electrical cable
mm2(in)
6 (0.25")
Power absorption
A
20
Voltage - frequency
230V - 60Hz
You might also be interested in...
Are you looking for different performance? Explore our range: