Skip to content
Skip to navigation menu
minimax fs 41c

Surfacing-thicknessing planer - Tersa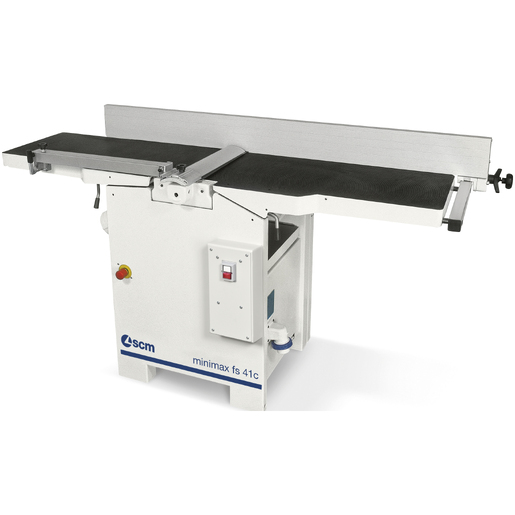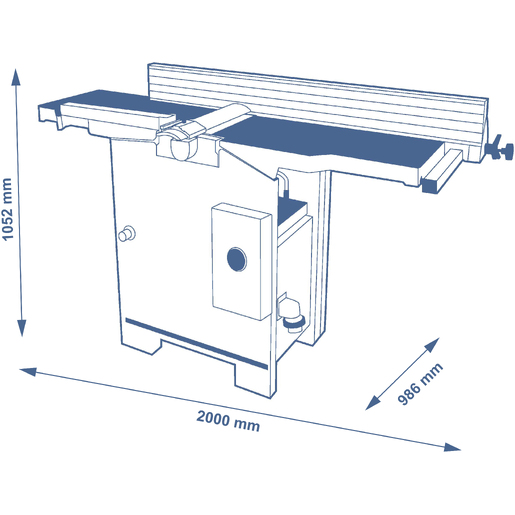 $7,994.73
5% online discount
10% back to work
(Price does not include taxes, shipping and installation)
The surfacing-thicknessing planer powerful and user friendly, for D.I.Y. woodworkers and craftsmen workshops.
This 16" Jointer/Planer combo machine offers power and precision in a compact size for any shop. With long jointer tables, and sturdy fence, this machine is a quality product, made in Italy, for a value price. Find out why this machine may be perfect for you. Need to increase your bandsaw re-saw height due to your increased jointer width? Take a look at our S 440P or S 540P Bandsaws! Discover the "Xylent" cutterhead, available for this machine.

For an impeccable finish, the pressure of the thicknesser feed rollers can be adjusted according to the type of wood machined.

The very long surfacing fence is made of extruded aluminium and ensures an absolute rigidity.

The Tersa cutterblock with automatic knives clamping by means of the centrifugal force ensures safe and precise machining. The system, without fixing screws, makes knives substitution extremely fast.
The thicknesser infeed roller has helical toothing to guarantee strong, constant work piece feed
The sandblasted steel thicknesser outfeed roller maintains the perfect post-machining finish.
Handwheel with gravitational numerical readout for an easy and precise positioning of the thicknessing table
MACHINE CONFIGURATION
(Options and accessories included with this machine)
Wheels for machine movement
"Tersa" cutterblock Ø 72 mm with 3 knives with rapid locking system
Handwheel with gravitational numerical readout for the thicknessing table positioning
Single-phase motor 3,6kW (4,8hp) 60Hz
TECHNICAL FEATURES
Working width
[mm]
410 (16.12")
Max. stock removal
[mm]
4 (0.19")
Surfacing tables total length
[mm]
1800 (70.87")
Thicknessing table dimensions
[mm]
410 x 605 (16.12" x 23.81"
Thicknesser feed speed
[m/min]
7 (0.25")
Min.÷max. thicknesser working height
[mm]
3 ÷ 230 (0.12" ÷ 9")
Other technical features:
Single-phase motor
3,6kW (4,8hp) 60Hz
Exhaust hood diameter
[mm]
120 (4.75")
INSTALLATION INFO
Section of electrical cable
[mm2]
6
Power absorption
[A]
20
Voltage - frequency
230V - 60 HZ