Skip to content
Skip to navigation menu
minimax fs 30g

X1 Genius Single Phase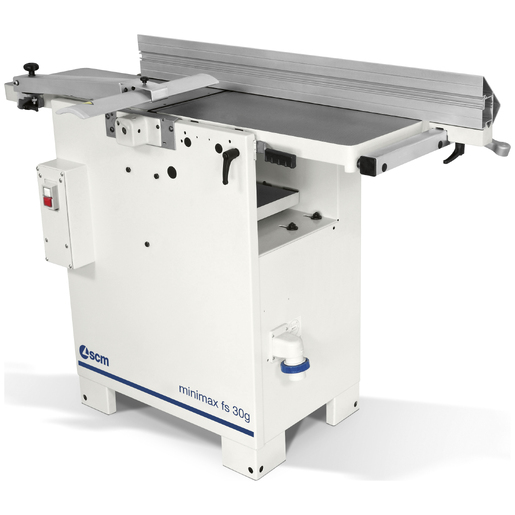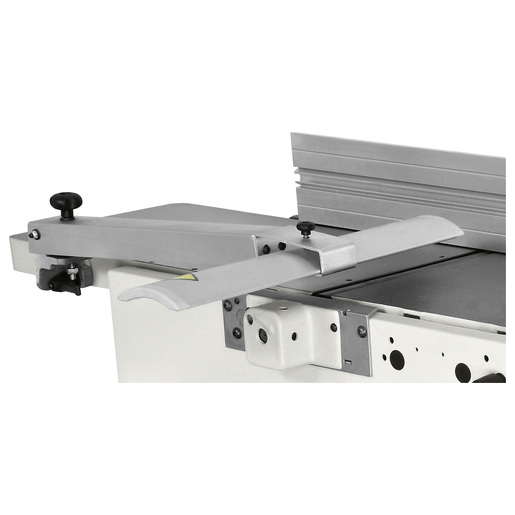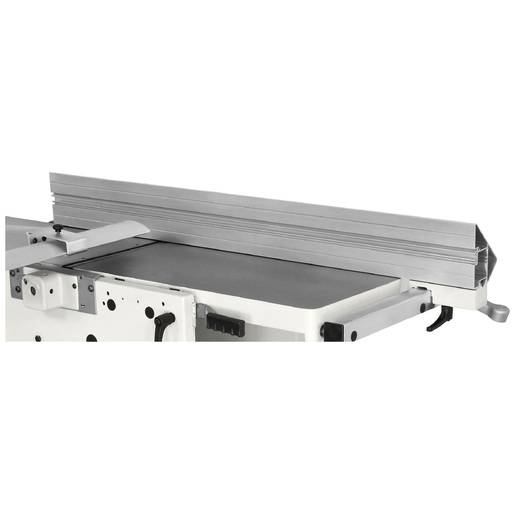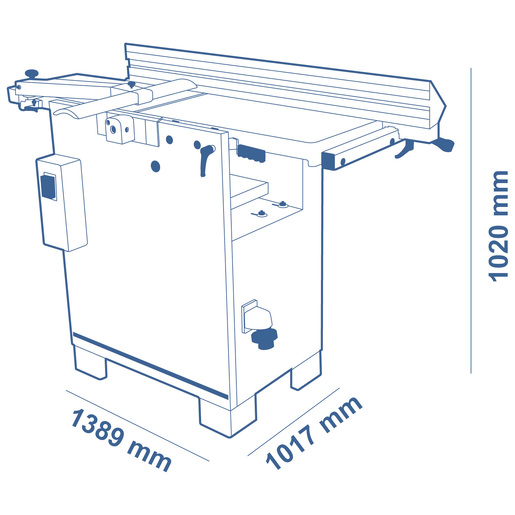 A$6,450.00
(Price does not include taxes, shipping and installation)
Experience the precision of the minimax fs 30 genius, a compact surfacer/thicknesser combination. With its large surfacer and oversized fence, it effortlessly straightens and dresses large workpieces. The 300mm cutter block, 1200mm surfacing table, and powerful 2.5hp motor deliver exceptional performance. From hardwoods to softwoods, the FS30 Genius handles it all with ease.

Fully equipped
The planer unit has a cutter block with 2 re-usable knives. Genius machines also have saw-planer fences with an anodized aluminum extrusion and a support with clamp for fast positioning.

Practical and ergonomic
To keep the machine compact and make machining easier, the surfacing table opens towards the inside of the machine. Thanks to an efficient feed system, the thicknessing unit can process wood up to 200 mm thick.

"Xylent" spiralknife cutter block with 3 series of knives
The 3 spiralknives give an exceptional finish. Reduced noise during machining provides a more comfortable working environment. It also improves the dust extraction due to the production of very small chips. Each cutter has 4 tips which can be rotated into the cutting position when worn. Therefore increasing the production life of the cutter block before knives require replacement.
Surfacer working width: 300m wide capability
Surfacing tables: 1200mm length or width for material placement
Thickness table dimensions: 300 x 450mm for adjusting material thickness
Feed speed: 6m/min for rapid material movement
Max thickness capacity: Up to 200mm thickness accommodated
Min thickness capacity: Minimum 3mm thickness suitable
TECHNICAL DATA

Working width
mm
300
Cutterblock diameter / no. of standard knives
mm / no.
62/2
Dimension of standard knives
mm
300 x 25 x 3
Max. stock removal
mm
3
Surfacing tables total length
mm
1200
Thicknessing table dimensions
mm
300 x 450
Feed speed on thicknesser
m/min
6
Min. ÷ max. workign height on thicknesser
mm
3 ÷ 200
You might also be interested in...
Are you looking for different performance? Explore our range: