Skip to content
Skip to navigation menu
minimax cu 410e

Elite Three Phase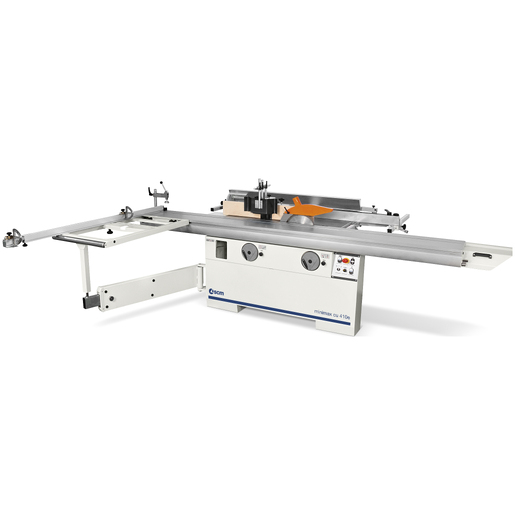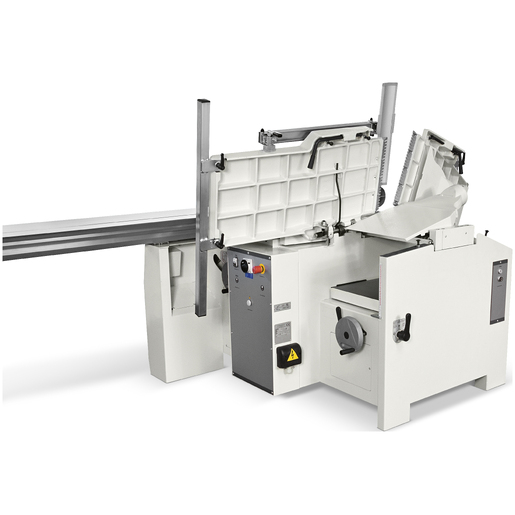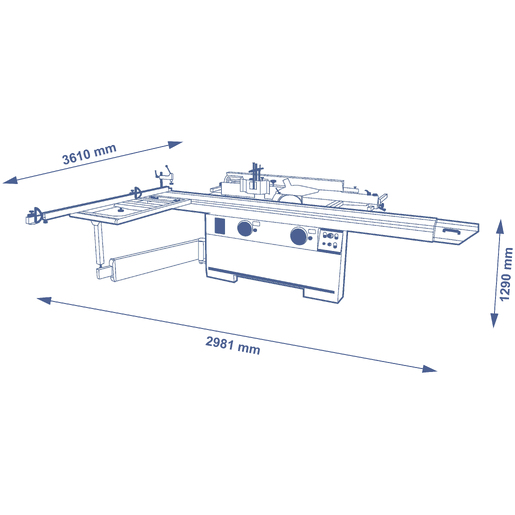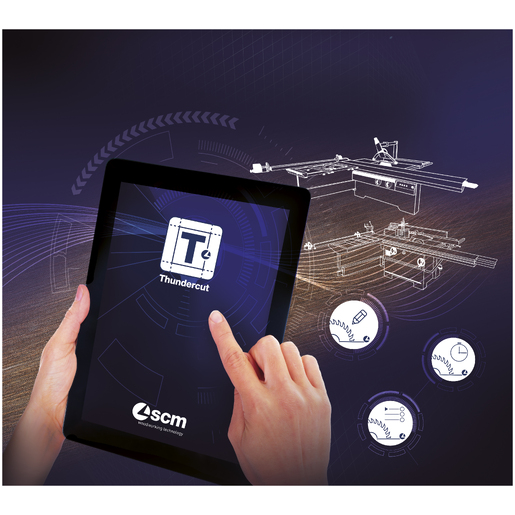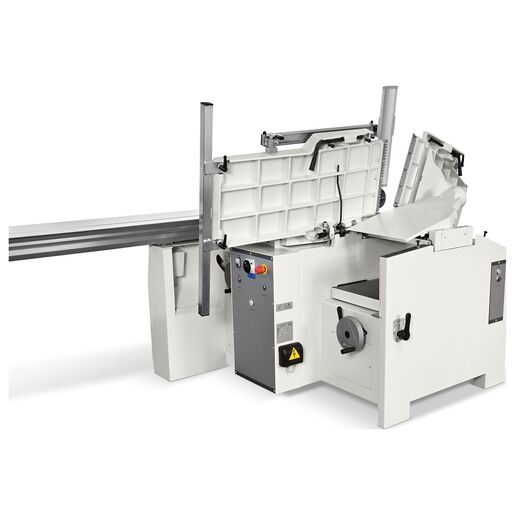 Experience the pinnacle of woodworking versatility with the cu 410 elite, a 4-in-1 combination machine. It combines a sliding table panel saw, spindle moulder, 410mm wide surfacer, and thicknesser in one powerhouse solution. Crafted by SCM Group with cutting-edge technology, this flagship minimax range offers premium features like a 2660mm sliding table, four-speed spindle moulder, oversized working fence, and three powerful motors. Customize your machine to fit your workshop's requirements and unlock limitless woodworking possibilities. Elevate your craft with the compact and efficient cu 410 elite.

Stabilidy and rigidity: The new saw unit closed loop structure is made of a heavy cast iron and is supported firmly under the table by two lateral supports in a crescent shape. These solutions give strength and rigidity, guaranteeing perfect cutting results. The saw unit can be equipped, on request, with scoring blade for perfect cutting even on veneered panels. The scoring blade is an optional available in two versions: with belt transmission from the main motor and with an independent motor 0.75 HP (0.55 kW). The maximum diameter allowed for the main saw is 315 mm with scoring blade mounted

Versatility: Maximum stability and rigidity in all working conditions, thanks to a large spindle moulder column made entirely of cast iron. The 4 standard speed are ideal for any type of machining, from moulding to routing and tenoning, with the possibility to fit tools upto 275 mm of diameter.The spindle is surrounded by a cast iron "cup" to protect the internal mechanical components from shavings and sawdust.

Perfect finishing: The planer unit stands on cast iron supports and the standard version has a 87 mm diameter cutter block with 3 knives. For an impeccable finish, the pressureof the thicknesser feed rollers can be adjusted according to the type of wood machined. The infeed roller has a helicoidal profile to guarantee firm and constant work piece feed, while the outfeed roller, in sandblasted steel, maintains the perfect post-processing finishing.

Two feed speed: Two feed speed for the standard thicknesser (6 - 12 m/min.). The planers open towards the circular sawspindle moulder side: an ergonomic solution with minimum amount of space.
TECHNICAL DATA

Cutterhead working width
mm / inches
410 / 16
Jointer bed length
mm / inches
2000 / 78
Max. sawblade diameter with scoring blade installed
mm / inches
315 / 12
Sawblade arbor size
mm / inches
16 / ?
Max. sawblade projection from table at 90°/45°
mm / inches
100/71 3.75/2.75
Cutting width on parallel fence (Rip capacity)
mm / inches
915 / 36
Max. useful spindle length
mm / inches
125 / 4
Max. tool diameter when profiling
mm / inches
210 - 240 / 8.25 - 9.44
Spindle moulder speed
rpm
1700/4000/7000/9000
(3x) Single-phase motors
Hp
4.8
Max. squaring stroke on sliding table saw
mm / ft
2600 / 8.5
You might also be interested in...
Are you looking for different performance? Explore our range: