Skip to content
Skip to navigation menu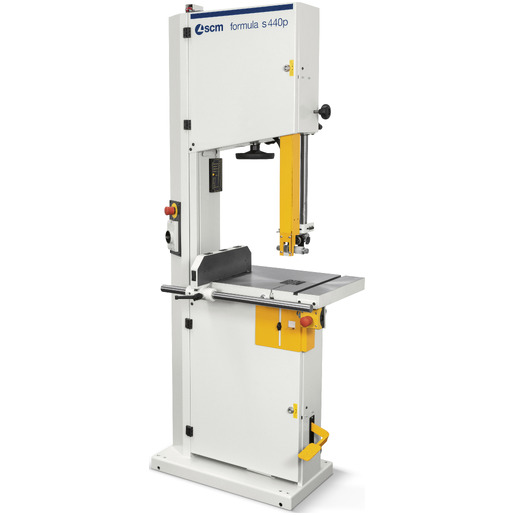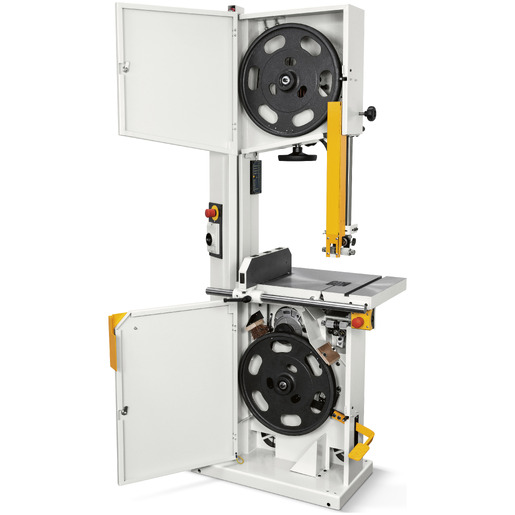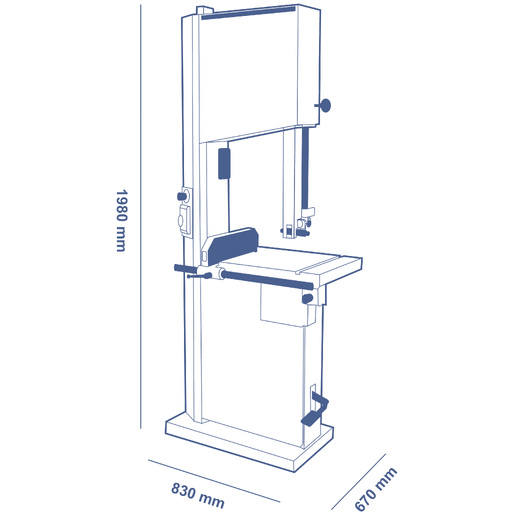 C$8,600.00
(Price does not include taxes)
The S 440P is the number one selling formula bandsaw in North America. This Italian designed and manufactured machine is considered THE bandsaw to use for the most discriminating professionals and hobbyists alike. With engineering and design features found nowhere else, it is easy to see why this is the top selling machine in our formula lineup. 
The s 440p formula band saw is equipped with a cast iron work table as well very thick cast iron wheels running on sealed for life ball bearings.
This has a positive effect on the stability, precision and therefore reliability of the machine.
The top and bottom high precision blade guides ensure a perfect result when carrying out the straight and tilted cuts on wooden, plastic or aluminum materials.
Steel blade and wheels for easy movement of the machine are included in this configuration.
Steel blade included
Wheels for easy movement of the machine included
Cast-iron squaring fence for maximum stability and cutting repeatability
Rack and pinion lifting system of the guide unit for a fast and safe setup
Saw blade tensioning indicator that guarantees immediate and continuous control of the value 
Cast-iron work table with lapped surface for maximum smoothness of the piece 
Full disc cast iron wheels to keep the blade speed constant during machining
Top and bottom blade guide with ball bearings to minimize lateral movements of the blade and therefore increase the precision of the cut
Cleaning brush on bottom wheel to reduce the wheel wear
MACHINE CONFIGURATION
(Options and accessories included with this machine)
Steel blade
Wheels for machine movement
Single-phase motor (CANADA version)
TECHNICAL FEATURES
Worktable dimensions
[mm]
420 x 578
Cast iron saw wheels diam.
[mm]
440
Saw wheels width
[mm]
33
Max. cutting height (inches)
[mm]
440 (18")
Max. cutting width
[mm]
425
Worktable tilting
0° ÷ 45°
Min./max. blade dimensions
[mm]
6-30
Standard single-phase motor
3,6kW 4,8hp 60Hz
Exhaust outlet diameter
[mm]
N° 2 x 120
MINIMUM INSTALLATION REQUIREMENTS
Extraction air consumption
[m3/h]
1630
Exhaust air speed (dry shavings)
[m/s]
20
Installed motor power
[VA]
3600
Voltage
[V]
220
Frequency
[Hz]
60