Skip to content
Skip to navigation menu
minimax sc 4e

Circular saw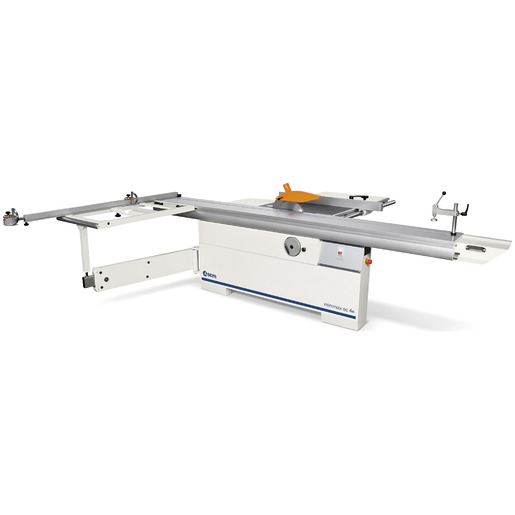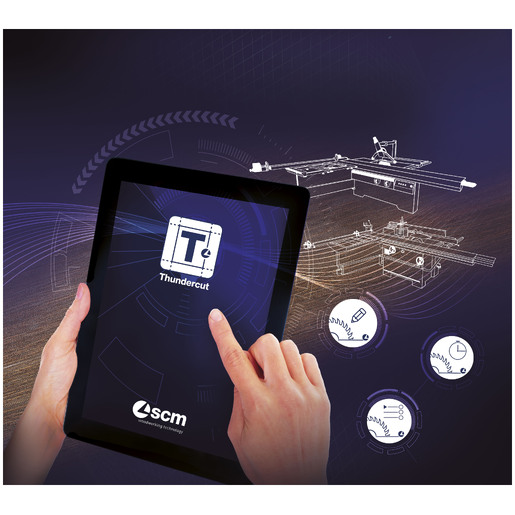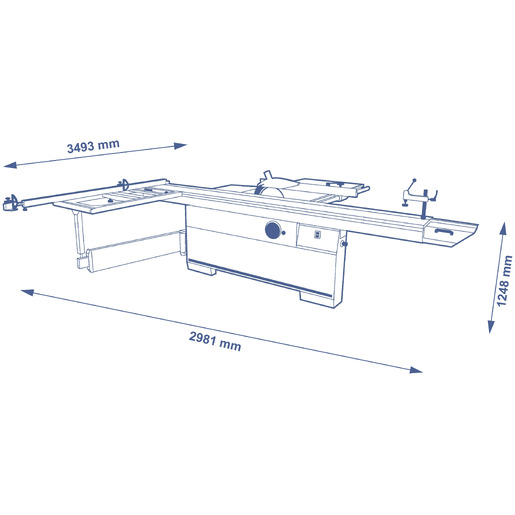 C$14,000.00
(Shipping and installation* included, taxes not included)
*Applicable only for models that require SCM installation
The sc 4e is a circular saw with tilting blade for demanding craftsmen and woodworkers which combines working accuracy with ease of use and saving.
The perfect entry-level production machine for small cabinet shops. Affordable, without compromising quality. Solid cast iron saw unit tilting on double trunnions and adjustable scoring unit from the outside of the machine.
A perfect cut result is guaranteed by the saw unit constituted by a mighty, cast iron structure. This machine boasts a full 8.5&rsquo
*Photos may include optional equipment. Please verify availability and compatibility under Product Details and Specs. 

Optimal support also to larger pieces, with the sliding table 360 mm wide. The guides are secured with a procedure of aluminum riveting, so that to ensure an exceptional precision and smoothness.
Incredible cutting thanks to the saw unit with a blade (not included) that has a maximum diameter of 315 mm with the scoring blade installed.

The saw unit closed loop structure is made of a heavy cast iron and is supported firmly under the table by two lateral supports in a crescent shape: these solutions give strength and rigidity, guaranteeing perfect cutting results.

Panel loading is easy on the large squaring frame with an idle roller at the end. The telescopic squaring fence has two reversible stops so to have precise references on both sides of it.

SCM Thundercut App for mobile devices: optimizer/sequencer even for not skilled workers.
The lifting of the blade unit is done by a robust cast iron structure with dovetail system for the maximum sturdiness and rigidity
The mechanical readout for the saw unit tilting grants a comfortable blades positioning and an immediate and constant control of it
The scoring blade is adjustable from the outside without tools and allows fast and accurate positioning with no play
The sliding table ensures a top quality precision with a smooth and silent action, a self-cleaning dustproof system, and a long lasting accuracy with no adjustments required
The sliding table is provided with an additional table for the support of panels with large dimensions
The angular cutting device with flip-over stops allows to rapidly perform mitre cuts without moving the squaring fence and it is very useful for small work pieces
The round cross-section sliding bar for the parallel fence with micrometric adjustments ensures a smooth, fast and especially precise positioning of the fence
MACHINE CONFIGURATION
(Options and accessories included with this machine)
Version with maximum squaring stroke 2600 mm
Belt driven scoring unit complete with blade
"DADO SET" capability
Angular cutting device with flip-over stops
Additional table on the sliding table
Cutting width with parallel fence 1270 mm
Single-phase motor 3,6kW (4,8hp) 60Hz
TECHNICAL FEATURES

Cast iron saw-spindle moulder worktable dim.

[mm] in

840 x 560 (33.06 x 22")

Blades tilting
[mm] in
90° ÷ 45°
Max. saw blade Ø with scoring blade installed
[mm] in
315 (12.37")
Max. saw blade projection from table at 90°/45°
100/71 3.94/2.81")
Squaring stroke
[mm] in
2600 (102.37")
Cutting width on parallel fence
[mm] in
1270 (49.94")
MINIMUM INSTALLATION REQUIREMENTS
Section of electrical cable
[mm2]
6
Power absorption
[A]
20
Voltage frequency
220V 60Hz
You might also be interested in...
Are you looking for different performance? Explore our range: