Skip to content
Skip to navigation menu
action e

Electro mechanical cabinet clamp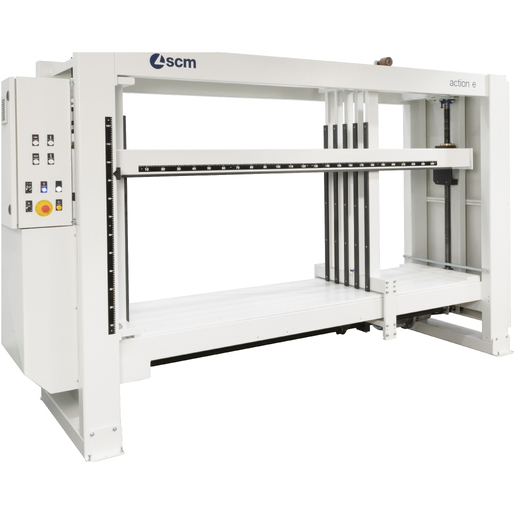 Starting from $39,980.00
(Price does not include taxes, shipping and installation)
The electro mechanical cabinet clamp action e is the solution for the assembly of cabinets.
Intuitive and easy to use.
This semiautomatic machine is suitable for all cabinet manufacturers, with low productive volumes (up to 30 cabinets/shift).

Maximum ease of use by means of buttons.

Straight sided and in square work due to the use of properly dimensioned screws.
TECHNICAL DATA
Cabinet lenght
mm
250 ÷ 2400
Cabinet depth
mm
250 ÷ 700
Cabinet height
mm
270 ÷ 1100
Pressure power
kN
15
Working height
mm
600
Weight
ton
2,2
Vertical pressure beam positioning speed (max)
mm/s
50
Horizontal pressure beam positioning speed (max.)
mm/s
45