Skip to content
Skip to navigation menu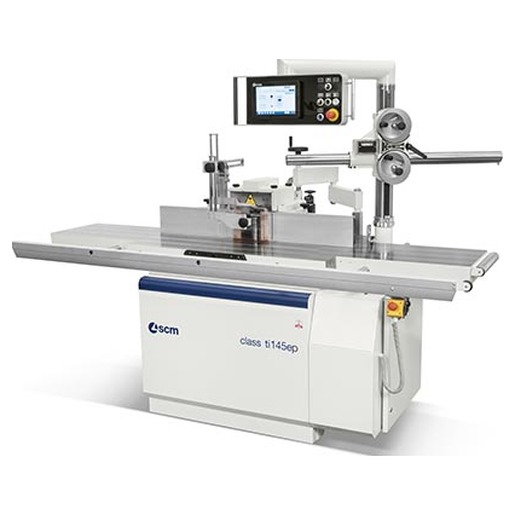 Starting from $40,785.00
(Price does not include taxes, shipping and installation)
The best solution for every application.
Precision and reliability with the technological devices that guarantee reduced machine set up times, greater safety and ease-of use.
Console eye-S main functions:
connectivity among machines belonging to the same company network and 4.0 Industry preset
sharing of work programs and tools database
activity monitoring and reporting on the use of the machine
self-diagnosis, tele-service and link to troubleshooting
"FAST" sectional worktable: the best support for the workpiece. Provides support for the work piece being machined as it is close to the tool, allowing the adjustment with mounted tools.
"FLEX-ONE" fence: easy set up. A single simple movement to retract and re-position accurately the fence on the worktable. No more test runs thanks to the automatic fence positioning with digital work depth indicator.
"T-SET" rapid tool locking system: maximum degree of safety without any efforts. No more keys for machine tooling with the new device that ensures the fast locking/unlocking of tools simply through a gun with compressed air.
eye-S console. The new control panel, with its attractive design, allows easy and intuitive machine programming, combining the 10" colour touch-screen display and the Maestro active user interface.
TECHNICAL DATA
Spindle height diam. 30-35 (40-50)
mm
140 (160)
Spindle speed (at 50 Hz)
rpm
3000/4500/6000/7000/10000
Max. diameter of the profiling tool
mm
250
Max. tool diameter retractable under the table at 90°
mm
300
Max. diameter of the tenoning tool
mm
300
Three-phase motor power starting from:
kW/Hz
7 (8) / 50 (60)
You might also be interested in...
Are you looking for different performance? Explore our range: