Skip to content
Skip to navigation menu
minimax lab 300p

Combined universal machine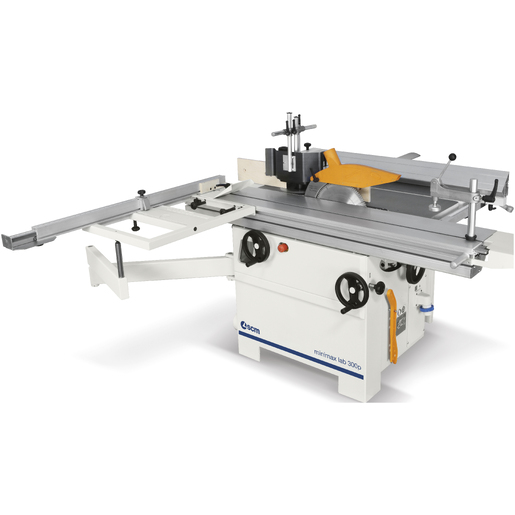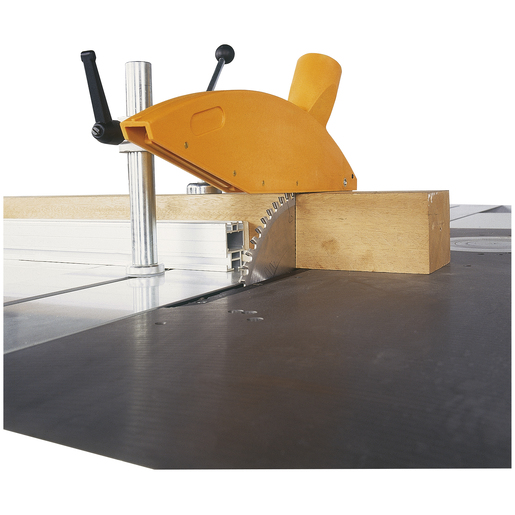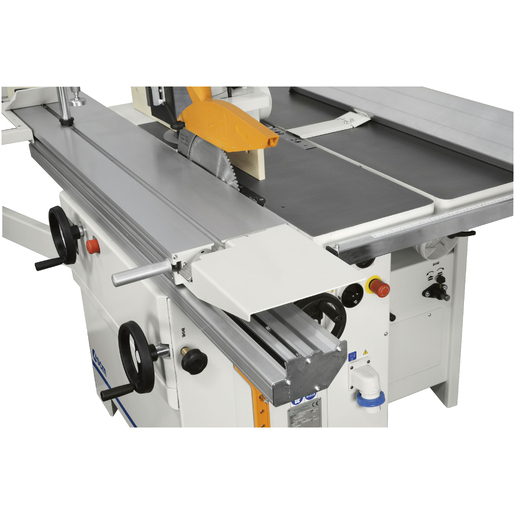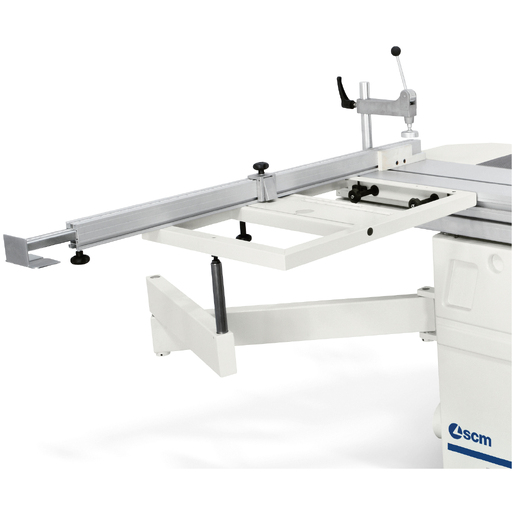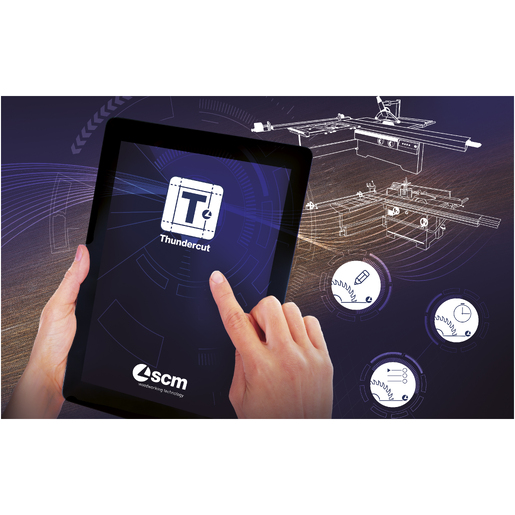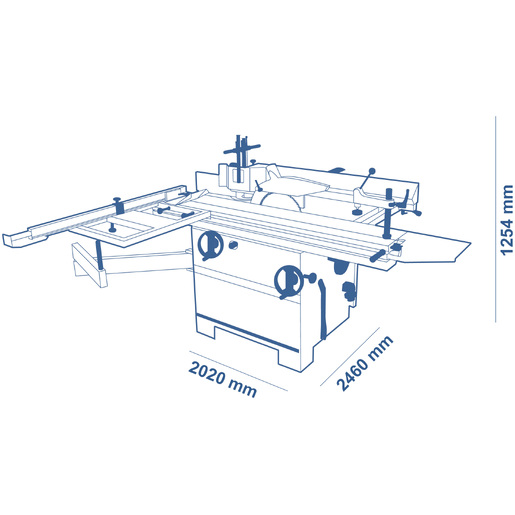 $13,142.11
(Price does not include taxes, shipping and installation)
The lab 300p combined machine is unique in its kind, because it contains in reduced dimensions the precision and reliability that are typical of larger multifunctional woodworking machines. Just think of the ability to accommodate a 315mm (12.37") diameter blade with the scoring blade mounted and the possibility of making precise cut with ease, even with large pieces, thanks to a perfectly stable support provided by the 270 mm (10.62") wide sliding carriage.

An incredible cutting with the saw unit with 315 mm maximum blade (not included) diameter with the scoring blade installed

The scoring unit adjustment (complete with blade) is carried out from outside the machine by means of with special knobs and without the necessity of keys
Thicknessing is more comfortable: during the changeover from surfacing to thicknessing the surfacing tables open towards the inside of the machine, with a 90° angle

For an impeccable result, the pressure of the thicknesser feed rollers can be adjusted according to the type of wood machined

SCM Thundercut App for tablet: cutting optimizer and sequencer even for less experienced operators
Very high effective saw unit exhaust hood: the emission level is 90% lower with respect to the maximum level allowed by the European safety regulations!
The sliding carriage ensures top quality precision, smooth and silent action, self-cleaning dustproof system, long lasting accuracy, no adjustments required. 
The sliding carriage is equipped with an additional table for the support of large dimensioned panels.
The angular cutting device with flip-over stops allows to rapidly perform mitre cuts without moving the squaring fence and it is very useful for small work pieces
The Tersa cutterblock with automatic knives clamping by means of the centrifugal force ensures safe and precise machining. The system, without fixing screws, makes knives substitution extremely fast
The thicknesser infeed roller has helical toothing to guarantee strong, constant work piece feed, the sandblasted steel thicknesser outfeed roller maintains the perfect post-machining finish 
Handwheel with gravitational numerical readout for an easy and precise positioning of the thicknessing table
Professional fences are supplied for the saw and surfacing planer. The fences are designed to be easy to remove and to allow a rapid changeover from one type of operation to another 
The spindle moulder unit has a cast iron structure and it is closed off by a cast iron "cup" to protect mechanical components inside the machine from sawdust, shavings and dirt.
Precise and safe machining with the spindle moulder fence with micrometric adjustment complete with vertical and horizontal pressers
MACHINE CONFIGURATION
(Options and accessories included with this machine)
Additional table on the sliding table
Belt driven scoring unit complete with blade
Professional fences
Handwheel with gravitational numerical readout for the thicknessing table positioning
Wheels for machine movement
Angular cutting device with flip-over stops
"Tersa" cutterblock Ø 72 mm with 3 knives with rapid locking system
3 single-phase motors 3kW (4hp) 60Hz
Spindle moulder shaft of 1 1/4""
Locking by countersunk socket screw
TECHNICAL FEATURES
Planer:
Useful working width
mm(in)
300 (11.81")
Cutter block diameter
mm(in)
72 (2.81")
Maximum stock removal
mm(in)
3 (0.12")
Surfacing tables total length
mm(in)
1300 (51.19")
Thicknessing table dimensions
mm(in)
450 x 300 (17.69" x 11.81")
Feed speed on thicknesser
[m/min]
7 (0.25")
Minimum ÷ maximum working height on thicknesser
mm(in)
3 ÷ 220 (0.12"÷8.69")
Circular saw:
Cast iron saw-spindle moulder worktable dimensions
mm(in)
1020 x 325 (40.19" x 12.81")
Blades tilting
90° ÷ 45°
Maximum saw blade diam. with scoring blade installed
mm(in)
315 (12.37")
Maximum saw blade projection from table at 90°/45°
mm(in)
100/78 (3.94"/3.06")
Maximum squaring stroke
mm(in)
1600 (62.94")
Cutting width on parallel fence
mm(in)
800 (31.5")
Spindle moulder:
Spindle diameter
mm(in)
1 1/4"
Max. useful spindle length
mm(in)
100 (3.94")
Spindle moulder speed
giri/min
4200/8400/12.000
Maximum tool diameter when profiling
mm(in)
210 (8.25")
Maximum diam. of tool lowered under the table at 90°
mm(in)
180 (7.06")
Other technical features:
Single-phase motors
3kW (4hp) 60Hz
Exhaust outlets diameter
mm(in)
120 (4.75")
MINIMUM INSTALLATION REQUIREMENTS
Section of electrical cable
mm2(in2)
6 (0.25")
Power absorption
A
16
Voltage - frequency
220V - 60Hz
You might also be interested in...
Are you looking for different performance? Explore our range: