Skip to content
Skip to navigation menu
class si 350

Circular saw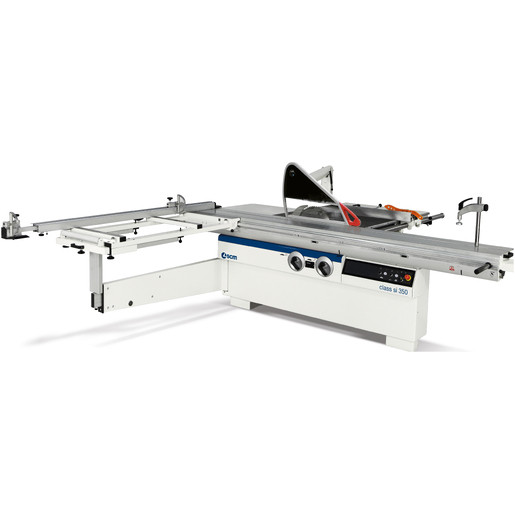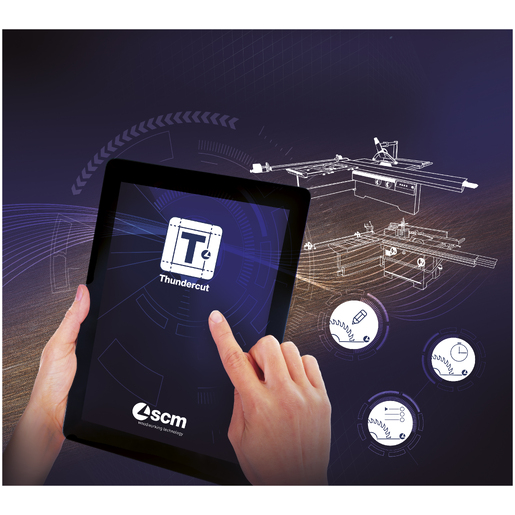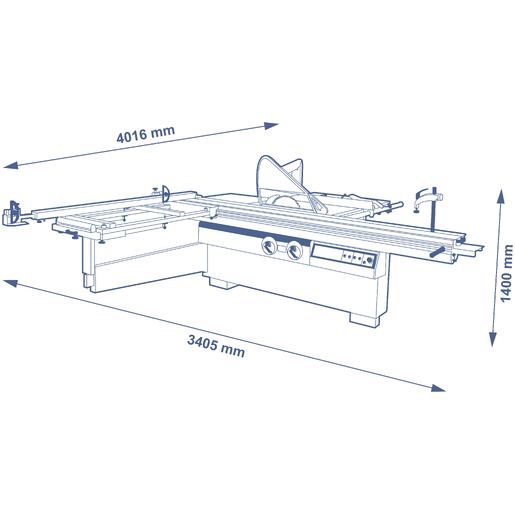 $24,499.00
(Price does not include taxes, shipping and installation)
Class si 350 circular saw has several important features, but one of the most helpful is the presence of handwheels on the machine front. This characteristic makes this machine user friendly and easy to use in everyday operation due to the dedicated gear box (SCM solution), fully protected from dust, that provides a
smooth and direct transmission. Every minimum hand-wheel movement corresponds to a precise blade
adjustment. You will experience this as one of the most important features when it comes to working with the circular saw.

Optimal support also to larger pieces, with
the sliding table 400 mm wide. The slideways, with special arch-ground steel profile (SCM solution), are secured with a procedure of aluminum riveting so that to ensure an exceptional precision and smoothness.

The saw blade lifting of the saw unit is carried out by a sturdy cast-iron structure with sliding on ground round slideways which guarantee the best accuracy. The unit tilting is carried out on cast-iron rotation sectors in a crescent shape to ensure reliability over time.

Panel loading is easy on the large and sturdy squaring frame with an extending roller at the end. The "Quick Lock" squaring fence with rapid release SCM system minimizes set-up times granting an extremely fast fence positioning.

SCM Thundercut App for mobile devices: optimizer/sequencer even for not skilled workers.

All the handwheels are on the machine front: always user friendly and precise. The dedicated gears box (SCM solution), fully protected from dust, provides a smooth and direct transmission so that every minimum handwheel movement corresponds to a precise blade adjustment.
Maximum torsional rigidity and total absence of vibration through the closed loop structure of the saw unit which ensures perfect alignment of the blades during tilted and difficult cuts

The saw blade uses 100% of the motor power, thanks to the scoring blade with an independent motor 

Vertical and horizontal adjustments of the scoring unit are carried out by user-friendly mechanical levers that operate directly making precise and smooth movements. The useful mechanical stops allow immediate finding of the set position.  

The machine is provided with a 120 mm(4.75")  diameter, manually expandable scoring blade with variable thickness from 2,8 to 3,6 mm (0.11 to 0.14") for the maximum versatility 

The "arc" profile of the class arch-ground steel slideways (SCM solution) ensures: no play and loads four times higher than others; +/- 0,05 mm tolerance on the entire carriage length for straight and high quality cutting; sliding effectiveness over time, thanks to the particular guides positioning which ensures protection from dust 

The carriage sliding system is guaranteed for 10 years: a proof of reliability and technology without comparisons 

The possibility to start or stop the blades motors from the pushbuttons integrated at the ends of the carriage considerably helps when machining large dimensioned panels 

The "Quick Lock" squaring fence with inclined metric scale and two reversible stops can be used to square panels measuring 3200 x 3200 mm (10.5' x 10.5').

The angular cutting fence sliding on the sliding table is very practical to perform mitre cuts and when machining small workpieces 

The round cross-section sliding bar for the parallel fence with micrometric adjustments ensures a smooth, fast and especially precise positioning of the fence 
MACHINE CONFIGURATION
(Options and accessories included with this machine)
Motor start/stop pushbuttons
"Quick Lock" squaring fence
Fence for angular cutting on sliding carriage
Expandable scoring blade
Saw blade 350 mm
TECHNICAL FEATURES
Blades tilting
90° ÷ 45°
Max. saw blade diam. with scoring blade installed
mm (in)
350 (13.75")
Max. saw blade projection from table at 90°/45°
mm (in)
118/81 (4.62 / 3.19")
Scoring blade diameter
mm (in)
120 (4.75")
Squaring stroke
mm (in)
3200 (10.5')
Cutting width on parallel fence
mm (in)
1270 (49.94")
Other technical features:
Three-phase motor
8kW (11hp) 60Hz
Exhaust outlets diameter
120 (4.75")
MINIMUM INSTALLATION REQUIREMENTS
Power absorption
A
30
Voltage frequency
230V 60Hz
You might also be interested in...
Are you looking for different performance? Explore our range: