Skip to content
Skip to navigation menu
class tf 130ps

Spindle moudler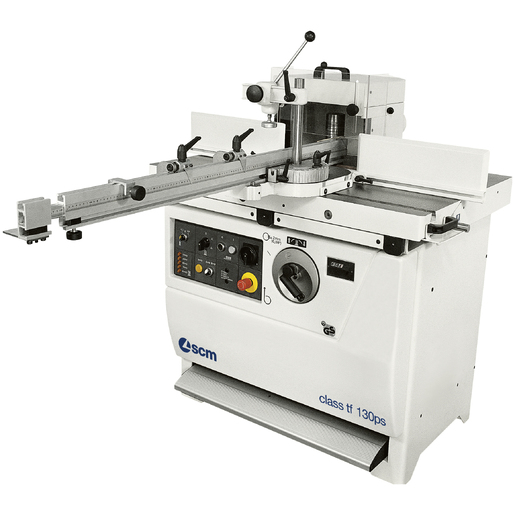 Starting from $15,985.00
(Price does not include taxes, shipping and installation)
The "flexible" par excellence. Designed to manage tenoning and moulding operations very easily.

Set up precision and reliability. The operator easily adjusts every movement thanks to the handwheel with mechanical readout positioned on the machine front.

Spindle moulder fence with mechanical programming: maximum set up speed and ease-of-use. No more test runs due to digital readouts that ensure accuracy to a tenth of a millimetre in positioning the two worktables.
TECHNICAL DATA
Max. useful spindle length
mm / inches
180 / 7
Spindle speed
rpm
3000/4500/6000/7000/10000
Max. diameter of the profiling tool
mm / inches
250 / 9.8
Max. tool diameter retractable under the table at 90°
mm / inches
320 / 12.6
Max. diameter of the tenoning tool
mm / inches
300 (350) 11.8/13.78
Three-phase motor power
Hp
11
Max. squaring stroke of sliding table saw
mm / inches
1000/39.25
You might also be interested in...
Are you looking for different performance? Explore our range: